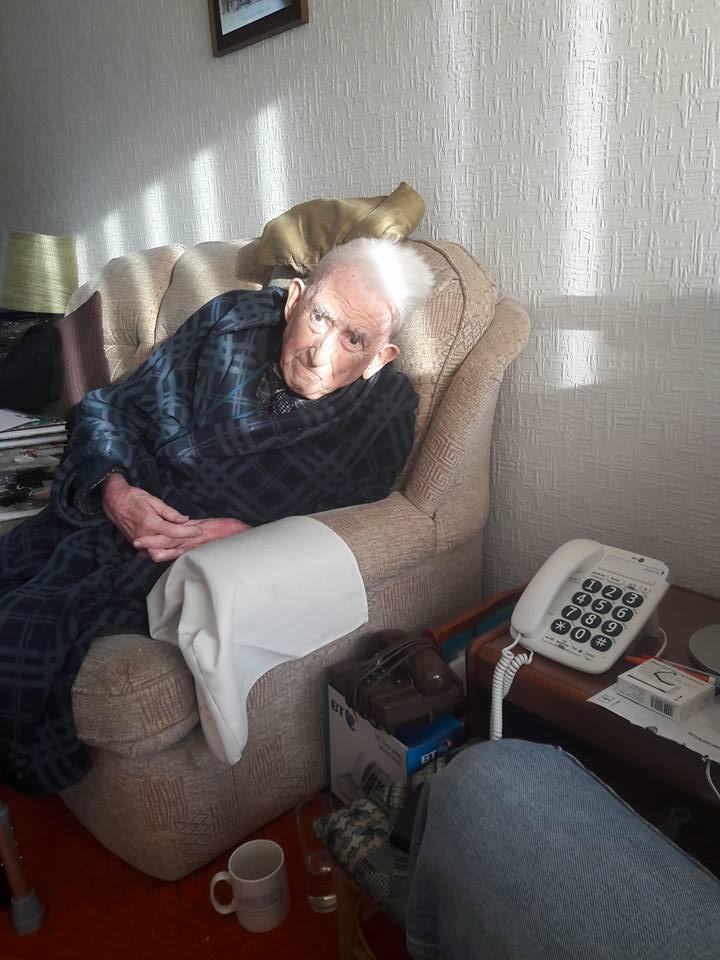 Gordon Overton
The late Branch member Gordon Overton thanked the Branch for assisting in purchasing him a much needed easy to use telephone.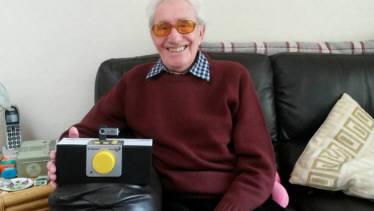 Mini-Stories about Members and Past Members of the Branch
David Swales

Our Branch RAFALO and his wife visited Mr David Swales and his wife Jean at their home in Stevenage. David, now 85, has impaired vision and has received the new RAFA Air Mail reader. David is pictured after receiving his reader at home in Stevenage. He was delighted with how simple it was to use and the quality of the sound. David served in the RAF just after WWII reaching the rank of Corporal.

David was previously a member of this Branch before transferring to his home town Branch in Stevenage.