Members of the Branch

Ewen Kennedy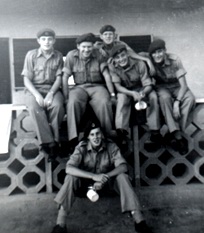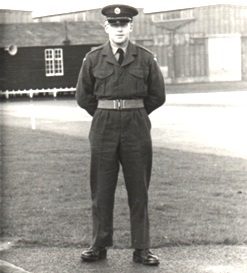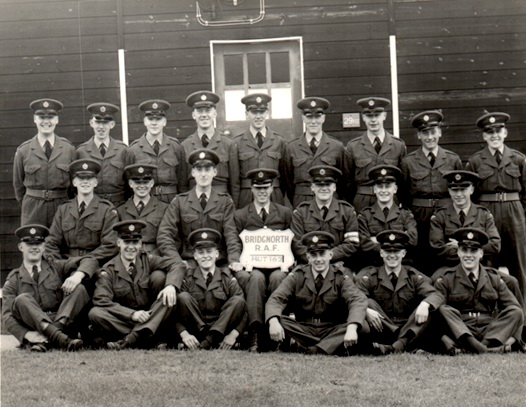 My National Service Journey In the Royal Air Force
1957-1959

I was 22 years old when I received my call up papers; this differed from the normal call up due to an apprenticeship I was doing. I was to report to RAF Cardington, 2 Reception Unit in Bedfordshire on the 7 October 1957. I travelled by rail from Letchworth via Hitchin, Henlow, Shefford and then Cardington. I got kitted out and was due to leave there five day laters but it turned out to be ten days later due to me catching Asian flu.

We left by train bound for RAF Bridgnorth in Shropshire on the 29 October 1957.

On arrival we were allocated our billets and squadron in my case C Sqd, Hut 162 where we spent the next eight weeks. After we were all sworn in we started to receive our induction into the RAF then how to become Airmen, drill ,fire arms, keeping the billet smart and yourself. We then passed out after which I had to report to RAF Compton Bassett in Wiltshire for trade training on the 1 January 1958 Signals (Tape relay operator). On completion of this training I was posted to RAF Watnall ATC, Nottingham on 14t March 1958. This was soon followed by an exchange posting on 28 May 1958 to RAF Hillingdon South East coms center in Uxbridge which was righ next to a bomb hole!. During this time there we were sent on emergency detachment to Cyprus for just under three months. On return to Hillingdon we were moved into the Uxbridge camp in the transit block.

In January the South East Coms Centre was shut down and six of us were posted to RAF Newmarket Eastern & Northern Coms Centre where I completed my national active service on 30 October 1959.